Catch Up Your Code is aimed at identifying gaps in knowledge of the alphabetic code of English. This knowledge is critical for efficient decoding and spelling, and gaps in this knowledge impact negatively on reading comprehension and quality writing.

This easy-to-implement, evidence-based approach has been proven to achieve an exceptional impact on student learning for both whole class and small groups.

Catch Up Your Code contains an assessment that identifies the gaps in code knowledge and a series of 10-minute lessons that provide a fast and effective way of catching up this knowledge.
Each Catch Up Your Code Kit Includes:
How to use Catch Up Your Code:
Administer the assessment.

Mark assessment.

Complete the Introduction Lesson.

Decide whether to teach each lesson in sequence or just teach
to the gaps (select lessons to complete).

Put the English Phonemes and Graphemes chart on the wall.

Teach one 10-minute lesson each day as a warm-up to writing or spelling.

Write the words and spelling atterns on the board.

Have students complete the practice activities

during the day or for homework.

When you have finished teaching the CUYC lessons,

Re-administer the assessment. Record student results in the spreadsheet to show before and after results.
Explore the Catch Up Your Code Program: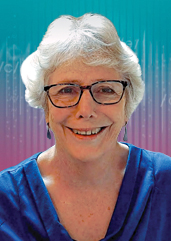 Developed by

Joy Allcock, M.Ed.

For more than 20 years, author and educator Joy Allcock, M.Ed., has developed resources that build a bridge between research and practice, ensuring that teachers have access to research-driven methods that really work.