AUTHORS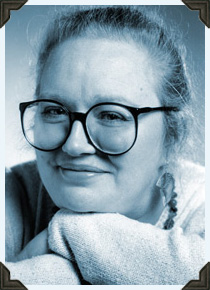 Gillian Chan
After being an English teacher for ten years, Gillian Chan realized her dream of becoming a writer in 1994. Her first book, Golden Girl and Other Stories, was shortlisted for the Mr. Christie's Book Award. A companion collection, Glory Days and Other Stories, was also a Christie nominee, and made the shortlist for the 1996 Governor General's Literary Award. When she turned to writing novels, Gillian was able to combine her writing with her love of history, writing such books as The Carved Box and A Foreign Field.
During her preparations for An Ocean Apart, Gillian travelled to Vancouver several times, walking the streets that would have been familiar to Mei. Her husband read and translated Chinese newspapers for her from the period in which the story was set.
She has also written two I Am Canada titles: A Call to Battle about the War of 1812 and Defend or Die about the siege of Hong Kong in 1941 - a little known World War II story.
Dear Canada books by Gillian Chan:
ON THE 10TH ANNIVERSARY OF DEAR CANADA:
I have loved being part of Dear Canada because it has brought me into contact with young readers who love history as much as I did at their age. Their enthusiasm and eagerness to explore Canada's history is heartening.