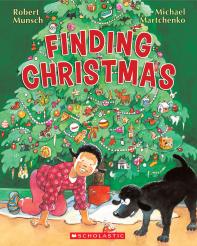 Finding Christmas
Ages 3 - 7
32 Pages
Scholastic Canada Ltd.
ISBN 9781443113175 Hardcover
ISBN 9781443113182 Paperback
ISBN 9781443163842 Book and CD package
Also available in French: Tout un cadeau!
Every single Christmas, Julie finds the presents her mom and dad have hidden. But this year, the presents are nowhere to be found! Have her parents decided not to have Christmas at all?

Robert Munsch and Michael Martchenko bring their signature brand of humour to this warm holiday story.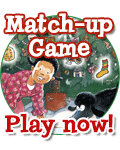 Match-up Game
View an excerpt About the story