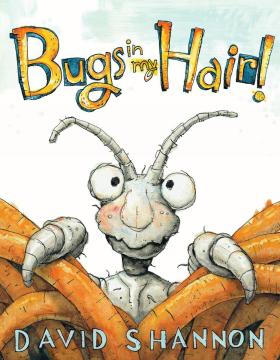 Bugs in My Hair!
By David Shannon | ISBN 978-0-545-14313-4
Ages 4-8 | Hardcover | Picture Books | September
Nobody talks about them, but they are everywhere. Some estimate 20 million children a year host them. Oh the shame and humiliation of having bugs in your hair! But if you go to school, or have play dates, chances are good you might meet them someday. Maybe you already have! Lucky for you, the unwelcome bugs in this story are so funny you will be laughing aloud.