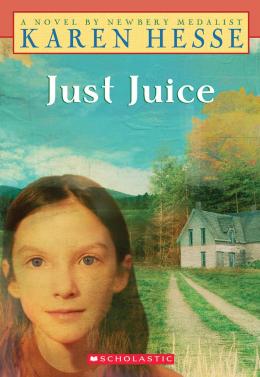 Just Juice
Scholastic Inc | ISBN 9780590033831 Paperback
144 Pages | 5.25" x 7.59" | Ages 9 to 12

Letters and numbers don't make any sense to Juice Faulstich. She'd rather skip school and help her father in his workshop. But when the bank threatens to repossess her family's home, Juice faces her first life-size problem and is determined to find a way out.