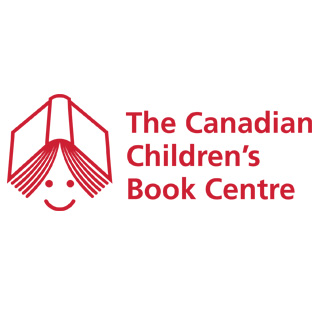 The Canadian Children's Book Centre
---
As nominated by Jo-Anne Naslund:
"I want to nominate the Canadian Children's Book Centre to be recognized as a Reading Champion. The programs of the Canadian Children's Book Centre, or CCBC, definitely champion reading and especially reading Canadian books. The CCBC programs help put books into the hands of children, promote a love of reading across Canada and communicate the important benefits of literacy. The executive director, Charlotte Teeple, and the dedicated staff, Shannon Howe Barnes, Meghan Howe, Karen Ingham, Camilia Kahrizi and Michael Wile, work tirelessly to deliver these many programs, including the TD Grade One Book Giveaway; TD Canadian Children's Book Week; and the Canadian Children's Book Centre Regional Collections.
Through its TD Canadian Children's Book Week, the Canadian Children's Book Centre has made a difference in Canadian communities since 1977. Canadian authors, illustrators and storytellers are sponsored to visit schools, libraries, community centres and bookstores across the country. This year thirty authors, illustrators and storytellers delivered over 400 readings to approximately 28,000 children, teens and adults in some 175 communities. Not only do the author readings promote reading, they develop reading connections for Canadian youth. The special opportunity of meeting an author/illustrator/storyteller is a powerful literacy experience. As well, each year the Canadian Children's Book Centre prepares a Book Week kit of materials that focus on a theme and includes a poster designed by a Canadian illustrator. This year the theme, Read Across Canada/Lire aux quatre coins du Canada, celebrated Canada's 150th birthday, and the theme guide encouraged young readers to learn about Canada by reading books set in different provinces and locations in the country.
Since 2000 the CCBC, through the annual TD Grade One Book Giveaway Program, has provided every grade 1 child across Canada with the gift of a free book in either English or French. Each year over 500,000 free books are distributed and put into the hands of children and families.
In addition to its library collection in Toronto, the CCBC maintains four regional children's book collections that are housed in the Education Library at the University of British Columbia in Vancouver; the Herbert T. Coutts Education Library at the University of Alberta in Edmonton; the Elizabeth Dafoe Library at the University of Manitoba in Winnipeg; and the Mount Saint Vincent University Library in Halifax. These collections educate teachers about the works of Canadian authors, illustrators and publishers.
I hope that you will agree with me that the Canadian Children's Book Centre is a vital Reading Champion in Canada."
---
Scholastic library donation made to:
Club Amick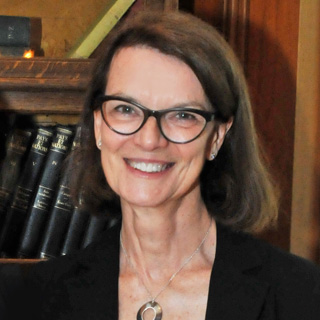 Chantal Vaillancourt
---
As nominated by Monique Fauteux:
Chantal Vaillancourt's entire career has a common theme of three elements: children, reading, and books. She has worked in the field of children's literature, children's publishing and reading for over 25 years. For 10 years, she has worked as a publishing and reading consultant, mainly for children aged 12 years and under. And, since 2013, she works three days a week for Lire et faire lire, an organization that places volunteer readers aged 50 and over into schools once a week to read to children in their community. Chantal develops and oversees the program to ensure that this fabulous initiative continues to grow and reach more and more children and seniors.
---
Scholastic library donation made to:
Lire at faire lire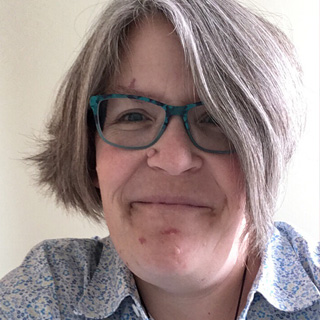 Kimberly King
---
As nominated by Donna Dola:
"Why is Kimberly King a Reading Champion?
Once upon a time, Kim was an organizationally 'creative' child. The only part of her room that ever stayed tidy was her bookcase. It was tidy, but always a work in progress. Kim was forever removing her books and rearranging them in ways that made sense to her — perhaps by size or colour or theme, or even by whether she simply thought they'd get along nicely if they were to meet one another. And it was quite a diverse crowd of friends she accumulated. Everything from the Happy Hollisters, Archie and guides to edible plants, to collections of folklore, mysteries and poetry, plus a small group of favourites that included The Westing Game, Harriet the Spy and Mrs. Piggle-Wiggle's Magic.
The freedom and joy the young Kim found in books, as objects themselves and containers for the worlds within them, would accompany her journey throughout school. All of this led to a graduate degree in library and information studies and a 'storied' career serving in a wide range of settings. Always, though, whether Kim was working for the New York Public Library as a children's librarian or penning curricular poetry for students in classrooms that fed into the primary library, the underlying desire, the passion, was to teach kids about the wonder and capabilities of language and literature. It was reaching kids, connecting them with a book to comfort, a story to challenge, a poem to delight. It was about acknowledging and explaining to a parent that while it was important for their child to read 'good literature' is was also good that they had a chance to relax with what interested them and go away for a while through reading — much like an adult would pick up a celebrity magazine. Kim has brought this open-ended literary approach to her encounters with students at Sacred Heart School of Halifax for the last several years. In fact, the first student she met at Sacred Heart in Halifax she met while stuffing envelopes together and engaging in a discussion about Cornelia Funke's Inkheart — Which book would the student want to enter? Which book had characters that should be read back in at all cost . . . if they should ever be freed?
Over her years in libraries and classrooms, working with boys, girls, young men and young women, Kim has delighted in her work and allowed that delight to mark her relationships with her students. Her respect for their interests and her ability to recommend a book to complement them is a hallmark of her work. In turn, the obvious freedom the students feel to express their curiosity and questions in her company, their willingness to try something new or learn about something different, is a testament of their thanks.
Kim recently received an email from a former student who is now fourteen. His comment sums up nicely why it is that Kim is a Reading Champion:
'I'm more than happy to tell you that I took your advice on reading. Although I'm not fond at all of reading, I decided to give a book a try. Slowly, and I'm not exaggerating when I say slowly, but steadily, I am reading a book by my own choosing. It's a start, right?'"
---
Scholastic library donation made to:
Sacred Heart School of Halifax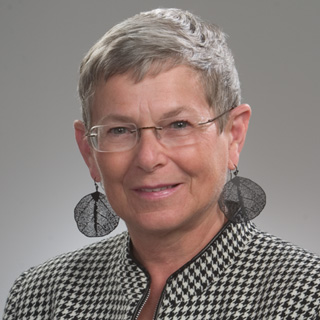 Elva Jones
---
As nominated by Jolyn Mascarenhas:
"I would like to nominate Elva Jones as a Reading Champion. Elva Jones is a retired teacher living in Edmonton, and if she wins, I am sure the books will be donated to a school.
Although Elva retired a number of years ago, she remains immersed in books, bringing the excitement of reading to children in Alberta schools. Elva promotes the power of reading and its enjoyment by volunteering in the classrooms of her grandchildren at Lendrum School and Westbrook School in Edmonton. She loves engaging all the children with fabulous read-alouds. Last fall, Elva spent time volunteering at Alexander First Nation. She returned this winter, with her husband Mike (also a retired teacher), to continue to help in the grade 1 classroom.
Elva has done a few workshops for Scholastic Education, which help teachers in turn help children in the classroom. I remember the time Elva travelled in a blizzard to Fort McMurray to help run workshops there, and in January 2017 Elva travelled, in the worst weather, from Pincher Creek to La Crete to keep those teachers in the remote areas motivated. Bad weather does not stop Elva Jones from promoting the love of reading and encouraging teachers to improve student learning.
Elva's actions touch my heart when she takes steps beyond the workshops. There are many educators who contact Elva in a pinch. Some of these educators have moved to a different school or are assigned to teach a different grade or both. They ask Elva for help using resources or books they have found in the school. Elva always rises to the challenge as a true ambassador, promoting the love for reading. She will visit the classroom on her own (not as a Scholastic presenter) and work with the teacher and students in both primary and junior grades. Elva believes in showing educators how to use the right books to make a difference in children's lives with reading.
Elva's passion and determination to help educators and children with reading did not stop when she retired. Today, she is an inspiration to me. I have asked Elva why she still likes to help in schools. Her response is simple and sweet: 'It's what I love to do.'
She is a true Reading Champion!"
---
Scholastic library donation made to:
Alexander First Nation Kipohtakaw School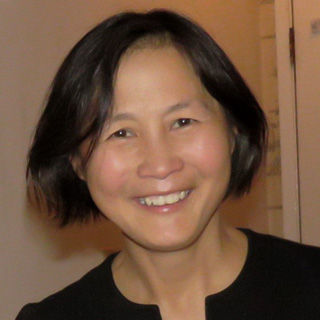 Grace Yan
---
As nominated by Razia Khan:
"I would like to nominate Grace Yan for consideration as a recipient of the Scholastic Reading Champion award. Grace is a school librarian and guides all the students in promoting community awareness by creating special interactive projects. One such project was introducing students to the history of Chinese culture within both Delta and all of British Columbia. Grace created a learning session and brought in a Chinese heritage package from the Delta Museum that included photographs, newspaper articles and labour contracts of Chinese labourers. This engaged the students, who became more aware of their heritage and the history of their community, as well as promoted empathy to the plight of early Canadian immigrants. Grace has worked to introduce Indigenous culture within the school. The project captured in the photos was designed to align students with the cultural experiences of Indigenous peoples and inclusive communities.
In addition, Grace brought in a World War I exhibit, to align with Remembrance Day, which introduced the students to the conditions faced by Canada's brave soldiers. This exhibit was an important introduction and history lesson; there are no more World War I soldiers and few World War II survivors to keep the memory strong in the minds of the younger generations. By introducing the students to the artifacts, Grace has brought the students a more tangible understanding of Remembrance Day. Grace's dedication reaches beyond bringing in interesting exhibits and projects. She also dedicates her time to attending after-hours fundraising events, such as Movie Night. She has brought an interest and excitement into the library, making it a place where kids want to be and contributing to awareness of what libraries in Delta have to offer."
---
Scholastic library donation made to:
Gibson Elementary School