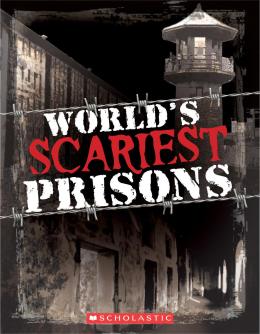 World's Scariest Prisons
Scholastic Inc | ISBN 9780545732550 Ebook
112 Pages | Ages 10 to 12
Featuring photos and stories from the world's scariest prisons, discover why prison is to be avoided at all costs!
World's Scariest Prisons explores the most terrifying prisons of all time. From the Roman Coliseum to the Bastille, the Tower of London to Alcatraz, World's Scariest Prisons will captivate young readers!
Each prison has its own photo-intensive overview as well as a sidebar, a break out fact box, and a quote, followed by a feature spread that explores high-interest topics such as prison slang, prison clothes, and prison food, as well as little known details about kids in prison, famous escapees, and ghost stories.
Perfect for reluctant readers, World's Scariest Prisons is equal parts informative and fun.