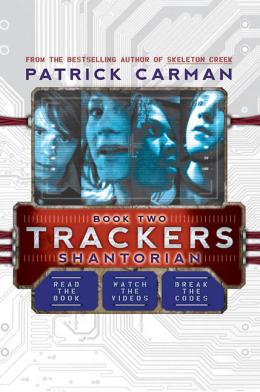 Trackers #2: Shantorian
Scholastic Inc | ISBN 9780545165013 Hardcover
176 Pages | 5.73" x 8.55" | Ages 9 to 12
Bestselling author Patrick Carman pushes the book to the next level with this thrilling multimedia experience.
In the 21st-century landscape of bits and bytes, everyone leaves a digital footprinteven the most advanced cyber criminals. And that's where the Trackers come in. Four tech-savvy kids armed with hightech video cameras and esoteric coding skills, the Trackers can find almost anyone, anywhere.
Told through a collage of videos, text, and websites, Trackers #2 follows Adam, Finn, Lewis, and Emily as they move closer to Shantorian, the world's most dangerous hacker. Or at least, that's who they think they're tracking. As the four move deeper into the path they've found online, they need to find out if they're the ones tracking down a hacker, or being hunted themselves.
Raves & reviews:
Praise for Trackers
"An ingenious and entertaining mystery." School Library Journal
"It is almost impossible not be caught up in this unconventional series and its many twists and touches of humour." Booklist
"This is a tale of intrigue and double crossing, with more twists than one can keep track of. " VOYA