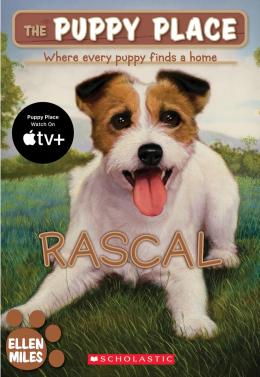 The Puppy Place #4: Rascal
Scholastic Inc | ISBN 9780439793827 Paperback
80 Pages | 5.25" x 7.57" | Ages 7 to 10

Another puppy needs a home! Lizzie and Charles Peterson still can't have their own dog, so when Rascal shows up they know they'll have to find him a place to live. Rascal may be small, but this spunky Jack Russell terrier can cause big trouble. Will Lizzie and Charles be able to find a home for this pesky little puppy?