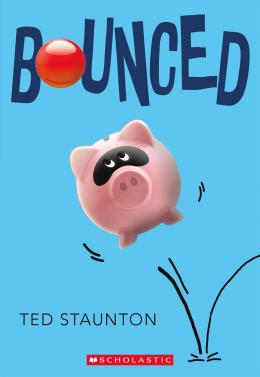 Read an excerpt
Awards
Short-listed, Manitoba Young Readers' Choice Award, 2019
Commended, Best Books for Kids and Teens, Canadian Children's Book Centre, 2017
Bounced
Scholastic Canada Ltd | ISBN 9781443157179 Paperback
176 Pages | Ages 9 to 12
Scholastic Canada Ltd | ISBN 9781443157186 Ebook
176 Pages | Ages 9 to 12
"My career as a detective started with a bad bounce, so maybe I should start there."
When Duncan Fortune's ball bounces him smack into the middle of a crime, it's the perfect chance to turn detective. And the reward money for cracking the case would be a big help at home.
But as the clues careen in all directions, Duncan and his friends start turning up answers to questions they haven't even asked. And Duncan finds that wrestling with the truth may be harder than wrangling a gator.
Bounced will keep you guessing, and laughing, right up to the very last page.
Ted Staunton ratchets up the fun in this fast-paced romp, loosely based on a true story from Texas in the early 2000s.
Extras: