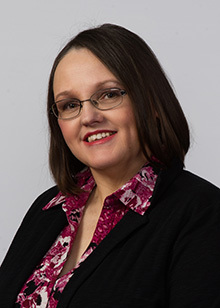 Heather M O'Connor
Heather M. O'Connor is an author, editor and a freelance writer who has worked in many different disciplines. Her first job ever was as a library page. This gave her a great understanding of the Dewey Decimal System, but often as she shelved the books, she discovered new books and stashed them under the cart to take home. Today, she is a devoted library patron with cards from four different libraries.
She wrote her first book when she was in Grade 3 and sent it to the publisher of her spelling book. They sent her a very nice rejection letter. Years later she wrote three educational books for Nelson, ironically, the publisher of her children's spelling books.
Heather's first novel was the acclaimed Betting Game and it drew on her interest in soccer. The inspiration for her first picture book Fast Friends and its sequel Friends Find a Way is her daughter, Suze and her classmates. Suze has a seizure disorder and complex special needs. Luckily, the local school board was an early pioneer of inclusion (integrating children with special needs). When Suze started kindergarten, she attended a regular classroom at the neighbourhood school, instead of a special class or a special school.
There weren't any accessible playgrounds or wheelchair swings in those days. There weren't any automatic doors or ramps, either. "But there were lots of caring students, teachers and educational assistants," says Heather. "Suze had dozens of special friends like Tyson over the years. They wheeled her around at recess, read her countless books and included her in their projects and games. They helped Suze a lot." But, she also points out, Suze helped them too! Her classmates learned to be thoughtful, empathetic and patient. They learned to look past wheelchairs and disabilities and treat people like people. Like Tyson, they busted down barriers and built bridges and Heather is truly grateful. "You can be a friend like Tyson, too," assures Heather. "Just smile and say 'hi.'"
If you are interested in being a writer, Heather suggests writing what you wonder about. "Be nosy. Be curious. Ask other people lots of questions, and ask yourself plenty of 'what ifs.'" She also points out it's important to read everything. "The good, the bad. Every genre. Fiction and non-fiction. And write everything, too. Don't put yourself in a box. If you follow your pen, you may find it leads you in many unexpected directions."
Heather lives in Peterborough, Ontario. A new book about Suze and her classmates is coming soon!