READ NOW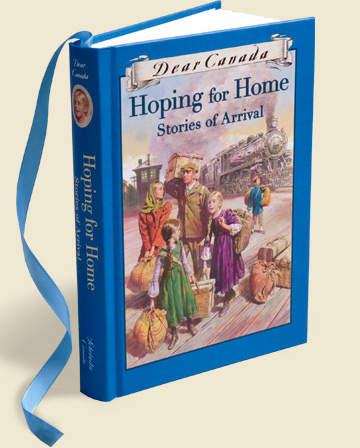 Hoping for Home

Stories of Arrival
These eleven wonderful original stories of arrival introduce readers to young boys and girls who bravely face the challenges of setting into a new life in a new land.

READER REVIEWS
A new letter...

MAKE HISTORY
YOUR OWN
The Dear Canada series invites readers into the intimate worlds of girls throughout different times in Canadian history.
The ongoing series showcases Canada's most distinguished children's authors who recreate some of the most dramatic events from our diverse history.
BOOKS IN THE DEAR CANADA SERIES
HAVE BEEN NOMINATED FOR
SEVERAL AWARDS, INCLUDING:
Canadian Library Association Book of the Year
The Geoffrey Bilson Award for Historical Fiction
Canadian Children's Book Centre "Our Choice"
Resource Links Best of the Year