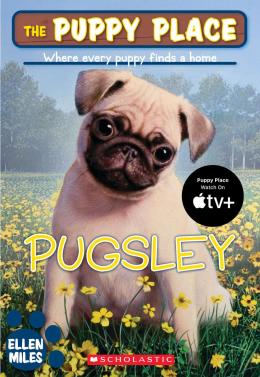 The Puppy Place #9: Pugsley
Scholastic Inc | ISBN 9780545034555 Paperback
96 Pages | 5.25" x 7.59" | Ages 7 to 10

Lizzie and Charles's aunt Amanda runs a day care center for dogs. Lizzie loves to help outespecially after she meets a pesky but lovable pug named Pugsley. Pugsley is adorable, but he didn't earn the nickname Mr. Pest for nothing! His owners even decide he's too much of a handful to keep. Will Lizzie figure out how to get Pugsley to behave so she can find him the perfect forever home?