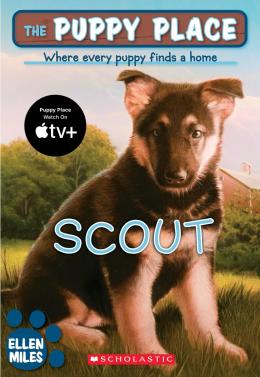 The Puppy Place #7: Scout
Scholastic Inc | ISBN 9780439874120 Paperback
80 Pages | 5.25" x 7.56" | Ages 7 to 10

Charles and Lizzie Peterson love dogs and couldn't be happier to finally have Buddy-their very own puppy. But when Scout, an adorable German shepherd puppy, suddenly has no one to adopt him, Lizzie and Charles are determined to take him in and find him the perfect home. Scout has a special talent for finding missing things-can the Petersons find him a home that makes the most of his skills?