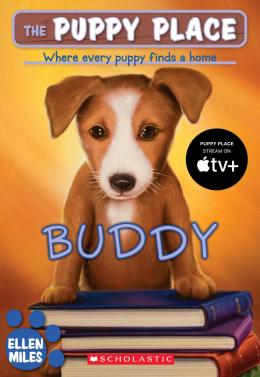 The Puppy Place #5: Buddy
Scholastic Inc | ISBN 9780439874106 Paperback
96 Pages | 5.29" x 7.61" | Ages 7 to 10

Lizzie and Charles are puppy experts. When the local shelter fills up, they offer to foster a whole family of dogs. But taking care of a mother dog and her three puppies might be more than the Petersons can handle—especially when the runt of the litter gets sick. Can Charles and Lizzie find homes for all four dogs?