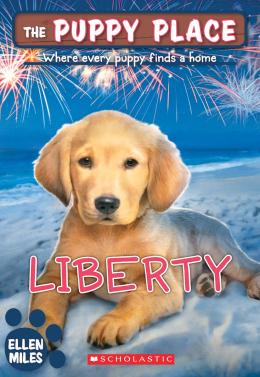 The Puppy Place #32: Liberty
Scholastic Inc | ISBN 9780545554206 Paperback
96 Pages | 5.28" x 7.55" | Ages 7 to 10
Welcome to the Puppy Place - where every puppy finds a home!
Charles and Lizzie Peterson love puppies. Their family fosters these young dogs, giving them love and proper care, until they can find the perfect forever home.
Lizzie and her family go to the beach for a July 4th weekend trip. Liberty, a golden retriever puppy, gets spooked by the fireworks display and loses her owners. Can the Petersons find her home, even while they are on vacation?