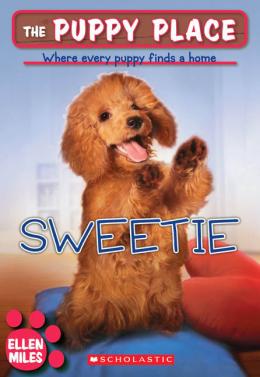 The Puppy Place #18: Sweetie
Scholastic Inc | ISBN 9780545168113 Paperback
96 Pages | 5.26" x 7.56" | Ages 7 to 10

Even at seven years old, Charles Peterson knows that having a pet is a major responsibility. That's why giving a dog as a gift is not usually a good idea. When a Valentine's Day present goes awry, the Petersons end up fostering Sweetie. The miniature poodle is full of charisma and quickly learns all kinds of tricks. But Charles's dog, Buddy, gets jealous every time the small pup gets close to a family member. Will Charles be able to find this talented puppy a forever home without upsetting his own dog?