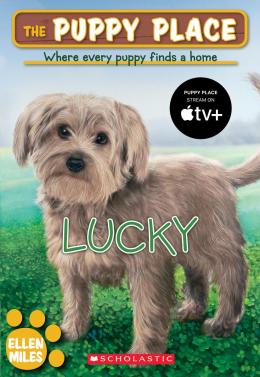 The Puppy Place #16: Lucky
Scholastic Inc | ISBN 9780545083478 Paperback
96 Pages | 5.26" x 7.56" | Ages 7 to 9

Seven-year-old Charles faces a super-sized challenge when torrential rain and an injured pup take his backyard camping trip by storm. It's going to take all of Charles's animal smarts to get this mixed-breed puppy to trust him and all the vet's training to save him. Will this Benji look-alike be lucky enough to survive and find a home?

With strong dogs and helpful puppy tips included in every book, this playful series is not only fun to read but a great resource for prospective or current junior dog owners!