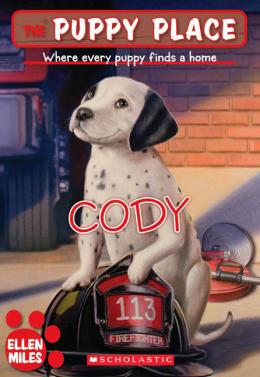 The Puppy Place #13: Cody
Scholastic Inc | ISBN 9780545083508 Paperback
80 Pages | 5.23" x 7.53" | Ages 6 to 9

Lizzie and Charles Peterson have a special talent when it comes to dogs and somehow there always seems to be another dog who needs their help! So it is no surprise that Lizzie offers to lend a hand when an overly energetic Dalmatian is left in front of their home. Things get a little more complicated when Cody takes his teeth to Lizzie's Halloween costume. How will she be able to convince the prospective owners that he's not all bad?

With strong dog facts and helpful puppy tips included in every book, this series is not only fun to read but a great resource for prospective or current junior dog owners!