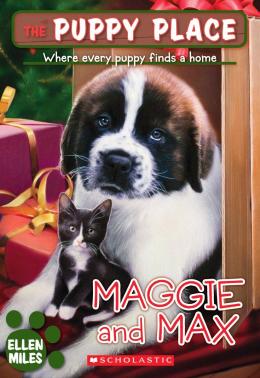 The Puppy Place #10: Maggie and Max
Scholastic Inc | ISBN 9780545034562 Paperback
96 Pages | 5.27" x 7.56" | Ages 7 to 10

It's never easy for the Petersons to find puppies the perfect forever homes. Now they need to find a home for a puppy and a kitten! Will Charles and Lizzie find a home for this inseparable pair?