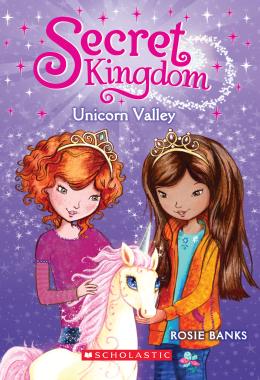 Secret Kingdom #2: Unicorn Valley
Scholastic Inc | ISBN 9780545536264 Ebook
128 Pages | Ages 7 to 10
Enter a magical world full of friendship and fun!
Ellie, Summer, and Jasmine are excited to visit the Secret Kingdom once again. And this time, they are traveling as Very Important Friends of King Merry, who needs their help!
His wicked sister, Queen Malice, has hidden a thunderbolt in Unicorn Valley. Can the girls help their new unicorn friends save the magical land and earn their golden horns?