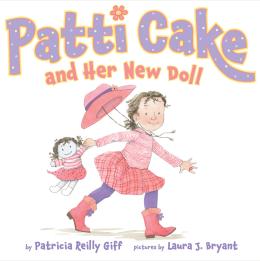 Patti Cake and Her New Doll
Scholastic Inc | ISBN 9780545244657 Hardcover
32 Pages | 10.32" x 10.29" | Ages 3 to 5
A sweet, funny picture book from two-time Newbery Honoree Patricia Reilly Giff
Patti Cake has a new doll.
Her name is On Sale.
She's afraid of the dark just like Patti Cake.
Patti Cake also has a dog named Tootsie, who makes a big mess out of everything!
Tootsie gets On-Sale all smudgy with nail polish and sticky cake.
But when Tootsie comes into their dark new room that night to tell On-Sale she is sorry, everything begins to feel right.