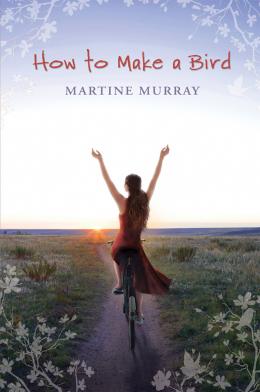 How to Make a Bird
Scholastic Inc | ISBN 9780439669511 Hardcover
240 Pages | 5.81" x 8.56" | Ages 12 & Up

It's dawn, on an empty road in the countryside. Empty, except for the girl in the long, red evening gown, standing next to a bicycle, and looking back at the home she's about to leave. Mannie wants to forget the terrible things that have happened here, but there are questions that need to ba answered before she can let go. Queations about her elegant but unstable mother, her brother Eddie who's always overshadowed her, and his friend Harry Jacob, who might or might not be Mannie's boyfriend. Mannie needs to find out what really happened, and her only clue is an unfamiliar address in the city, written on a scrap of paper found in Eddie's room. As Mannie makes her way into town, the mystery of this vulnerable, quirky girl is revealed piece by piece in a story about growing up and listening to your heart.