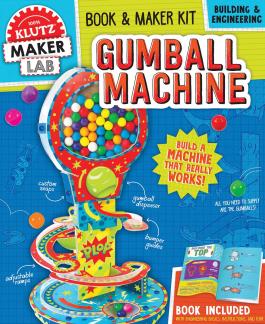 Klutz / Scholastic Canada Ltd.
ISBN: 9781338159653
Ages 8 & Up
Gumball Machine: Build a Machine that Really Works!
Perfect for any budding engineer with a sweet tooth!
Make your own spiral gumball machine with step-by-step instructions. Then, keep the ball rolling with other gumball-related science experiments using simple machines. It's a ball of fun!
Gumballs not included.
Comes with: Chipboard parts, Dispenser knob, Transparent acetate, Plastic fasteners
Click here for more