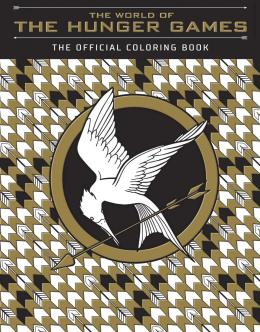 The World of the Hunger Games: The Official Coloring Book
Scholastic Inc | ISBN 9781338096194 Paperback
96 Pages | 8.52" x 10.88" | Ages 8 & Up
Let your imagination run free and color your way through all four of The Hunger Games films!
From flamboyant Capitol fashion to the wild, earthy textures of the unforgiving arena, The World of the Hunger Games: The Official Coloring Book is rich with stunning imagery. Between these pages you'll find intricate patterns, logos, and designs inspired by characters and scenes from all four of The Hunger Games films, inviting you to fill them with color. Unleash your imagination and add your own flair to Effie Trinket's outrageous outfits, Katniss' trademark braids, Cinna's stunning creations, and, of course, the iconic Mockingjay.
Both inspiring and relaxing, this gorgeous coloring book is a must-have for any fan of The Hunger Games.