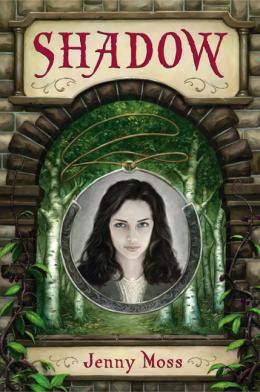 Shadow
Scholastic Inc | ISBN 9780545036412 Hardcover
384 Pages | 5.77" x 8.52" | Ages 12 & Up

Long ago, in a kingdom far away, it was prophesied at her birth that the queen would die before her sixteenth birthday. So Shadow, an orphan girl the same age as the young queen, was given the duty to watch her every move. And as prophesies do tend to come true, the queen is poisoned days before her birthday. When the castle is thrown into chaos, Shadow escapes with a young knight, whom she believes was in love with the queen. Unsure of why she is following Sir Kenway, but determined to escape as far away as possible from the castle, her longtime prison, Shadow sets off on an adventure with the handsome knight who has been charged with protecting her. As the mystery builds, and the romantic tension does, too, Shadow begins to wonder what her role in the kingdom truly is. Soon, she learns, it is up to her to save her land. Jenny Moss's novel is a beautifully written, fast-paced adventure filled with mystery, magic, honor, and romance that will lead readers on an incredible journey.