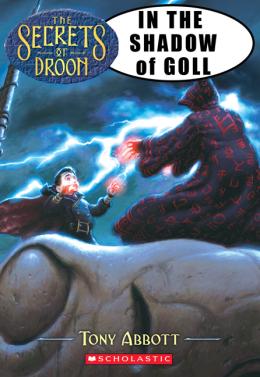 Secrets of Droon #28: In the Shadow of Goll
Scholastic Inc | ISBN 9780439671767 Paperback
128 Pages | 5.26" x 7.58" | Ages 7 to 10

It's a dangerous time in Droon. A mysterious ancient sorcerer has arrived, waking the infamous Warriors of the Skorth and wreaking havoc. He seems to be an expert in the most evil, long-ago magic, and leads Eric and his friends on a treacherous journey to the Dark Lands. But what awaits them there? And what is the mysterious sorcerer really after? Eric hopes that it's not too late to find out -- and stop him.