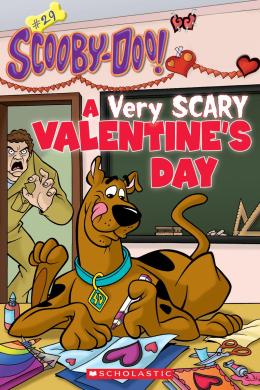 Scooby-Doo Reader #29: A Very Scary Valentine's Day
Scholastic Inc | ISBN 9780545249836 Paperback
32 Pages | 6.01" x 9" | Ages 4 to 8

It's Valentine's Day in Coolsville, and the kids from Mystery, Inc. are getting ready to celebrate at the big school dance. But when Fred, Velma, and Daphne disappear, Scooby and Shaggy are sure zombies are to blame! Can the two buddies solve the mystery in time to share hearts and chocolates?