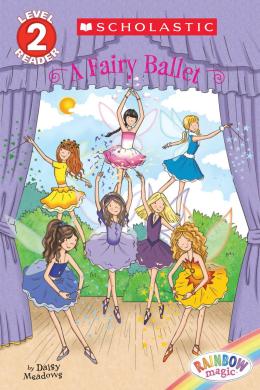 Scholastic Reader Level 2: Rainbow Magic: A Fairy Ballet
Scholastic Inc | ISBN 9780545222945 Paperback
32 Pages | 6.01" x 8.99" | Ages 6 to 8

Fairyland's Fairy Godmother is putting together a show for the king and queen, and she's asked the Weather Fairies to perform. The fairy sisters work very hard and decide to put on a ballet celebrating the changing seasons and weather. Crystal is nervous to perform in front of a crowd, but with some reassurance from her sisters, she shines onstage. All their hard work pays off, and they get a standing ovation! Bravo!