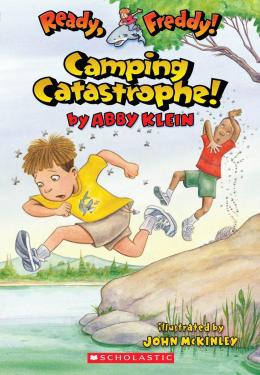 Ready, Freddy! #14: Camping Catastrophe
Scholastic Inc | ISBN 9780439895941 Paperback
96 Pages | 5.26" x 7.57" | Ages 4 to 8

Meet the new kid on the block! It's Freddy Thresher, a first grader with a nose for trouble. It's not that he's trying to do anything bad. It's just that he's a boy who gets a little too creative and inventive when he has a problem.