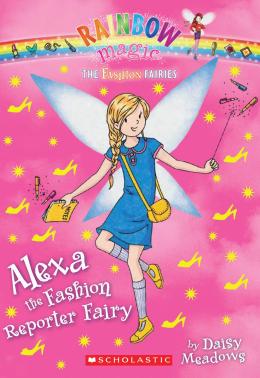 Rainbow Magic: The Fashion Fairies #4: Alexa the Fashion Editor Fairy
Scholastic Inc | ISBN 9780545484879 Paperback
80 Pages | 5.27" x 7.56" | Ages 7 to 10
Fashion AND fairies? An unbeatable combination!
The Fashion Fairies use their magic accessories to make sure that fashion everywhere is fun and fresh. But when jealous Jack Frost steals their magic away, it could lead to a fashion flop! Luckily, Rachel and Kirsty are ready to dive into another fairy adventure. . . .
Reporting on fashion is an important job - but it's no fun when everything goes wrong! Now that Alexa the Fashion Editor Fairy's magic is missing, nothing is going right.