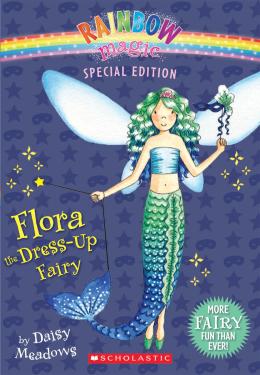 Rainbow Magic Special Edition: Flora the Dress-Up Fairy
Scholastic Inc | ISBN 9780545221764 Paperback
192 Pages | 5.27" x 7.59" | Ages 6 to 9

Kristy's cousin is throwing a fancy costume ball - and Kristy and Rachel are invited! But Jack Frost is determined to mix things up by throwing his own choatic costume party. And now that he's stolen Flora the Dress-Up Fairy's three magical masks, the girls' costume ball is sure to be a royal disaster!