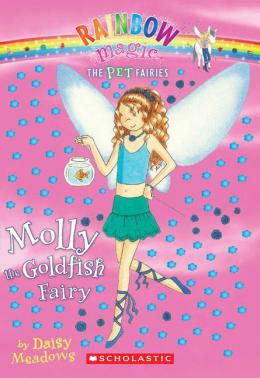 Rainbow Magic Pet Fairies: Molly The Goldfish Fairy
Scholastic Inc | ISBN 9780545041898 Paperback
80 Pages | 5.25" x 7.6" | Ages 4 to 8

Molly the Goldfish Fairy's shimmery goldfish, Flash, is missing—and now other goldfish have gone missing, too! Poor Molly needs Rachel and Kirsty's help. Where could Flash be?