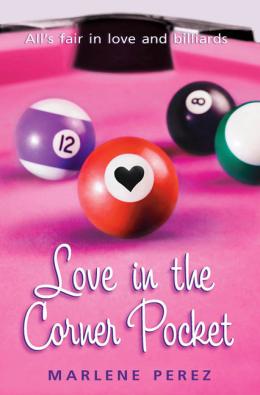 Love in the Corner Pocket
Scholastic Inc | ISBN 9780545019910 Paperback
240 Pages | 5.27" x 8" | Ages 12 & Up

Chloe is used to seeing all the angles on the table, so she's shocked when Alex turns up at Gino's Pizza and turns her life upside down. Not only does he confuse her and steal her best friend Bridget, but—perhaps worst of all—he threatens to beat her at pool. Marlene Perez's novel of love, lies, stripes, and solids is funny, heartbreaking, and captivating. You'll never play pool the same way again.