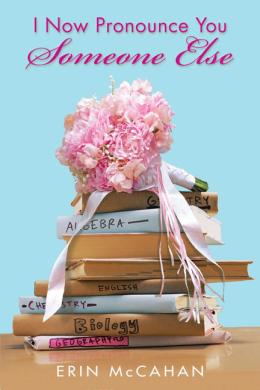 I Now Pronounce You Someone Else
Scholastic Inc | ISBN 9780545088183 Hardcover
272 Pages | 5.76" x 8.52" | Ages 12 & Up

Seventeen-year-old Bronwen Oliver has a secret: She's really Phoebe, the lost daughter of the loving Lilywhite family. That's the only way to explain her cold, manipulative mother, distant stepfather, and good-for-nothing brother; Bronwen must have been switched at birth, and she can't wait to get back to her real family. Then she meets Jared. He's sweet, funny, everything she wants-and he has the family Bronwen has always wanted too. When he proposes four months after they meet, she says yes. But as the wedding day approaches, Bronwen begins to wonder if Jared is truly what she needs. And if he's not, she has to ask: What would Phoebe Lillywhite do?