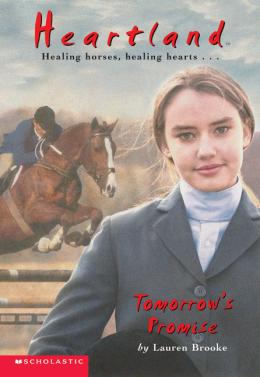 Heartland #10: Tomorrow's Promise
Scholastic Inc | ISBN 9780439317177 Paperback
176 Pages | 5.23" x 7.58" | Ages 9 to 12

When Amy meets Daniel, she is stunned by his defensive nature. She can't figure out how someone with so much love for his horse could be so cold to everyone else. But as Amy gets to know Daniel, she begins to understand him. She respects that he won't give in to the pageantry of the elite show circuit - and that he doesn't care what others say about his horse. Daniel rides Amber like it's the two of them against the world. And Amy wants to do everything she can to help them conquer it.