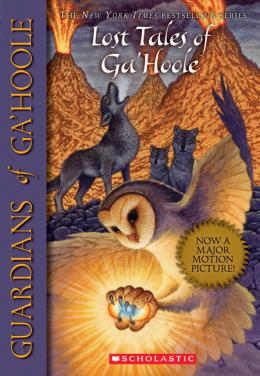 Guardians of Ga'Hoole: Lost Tales of Ga'Hoole
Scholastic Inc | ISBN 9780545102445 Paperback
192 Pages | 5.24" x 7.58" | Ages 9 to 12

Guided by the knower, Otulissa has studied long in the libraries of the Others; she has probed the ancient lore of the strange and powerful dire wolves on the Beyond. And at the Great Ga'Hoole tree itself, she has uncovered secret histories of owls she thought she knew well! Attention, Dear Reader! Great mysteries will be revealed to the attumed mind in these last Lost Tales of the Great Tree! The bestselling Guardians of Ga'Hoole stands as one of the great fantasy series for younger readers, and will soon be seen on the big screen as a major motion picture from Warner Bros. The Lost Tales gives readers a glimpse once more into the magical and sometimes frightening world of owls, treachery, and heroism.