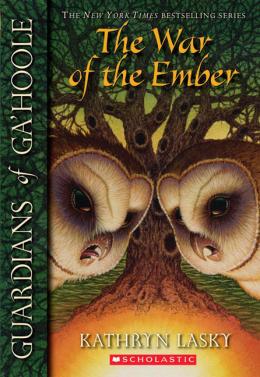 Guardians of Ga'Hoole #15: The War of the Ember
Scholastic Inc | ISBN 9780439888097 Paperback
256 Pages | 5.25" x 7.5" | Ages 9 to 12

Deep in the Northern Kingdoms, Nyra and the Striga join forces to conjure an ancient evil. When word of this new malevolence reaches the Great Tree, the young king gathers his allies. Two armies grow. Gadfeathers, bears, dire wolves, and greenowls join with the Guardians. On the other side, hagsfiends, summoned from the time of legends, stain the night sky a darker black, bent on Coryn's death and the destruction of all that is good.