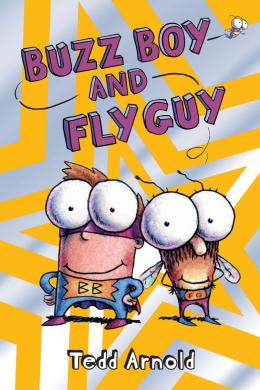 Fly Guy #9: Buzz Boy and Fly Guy
Scholastic Inc | ISBN 9780545222747 Hardcover
32 Pages | 6.07" x 9.01" | Ages 4 to 8

The excitement is jam-packed in Fly Guy's newest episode as Buzz writes a comic book adventure called "The Amazing Adventures of Fly Guy and Buzz Boy" featuring Buzz and Fly Guy as superheroes! Together the dynamic duo battles a fiery dragon and a band of pirates. Will Fly Guy and Buzz Boy defeat their enemies, and save their home? Find out in this ama-zzzing early chapter book.