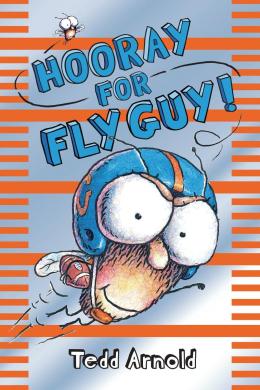 Fly Guy #6: Hooray For Fly Guy!
Scholastic Inc | ISBN 9780545007245 Hardcover
32 Pages | 6.01" x 9.03" | Ages 4 to 8

"Flies can't play football," says the coach. But Fly Guy and Buzz are determined to prove him wrong. New readers will experience both pride and delight as they read the simple text and look at the funny pictures of Fly Guy trying to kick a football, go out for a pass, and tackle his friend Buzz. In the end Fly Guy scores and gets to do his hilarious touchdown dance. Hooray for Fly Guy!