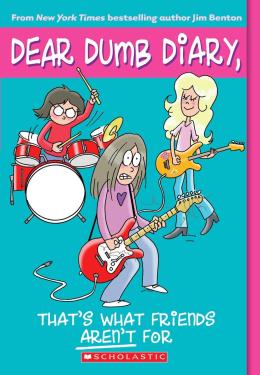 Dear Dumb Diary #9: That's What Friends Aren't For
Scholastic Inc | ISBN 9780545116121 Paperback
144 Pages | 5.25" x 7.59" | Ages 8 to 12

Two's company, three's a crowd. A really, really pretty crowd, but still. Jamie Kelly and BFF Isabella have finally decided that blondwad Angeline isn't totally terrible. She might even be okay to hang out with now and then. But a group of three means someone is always the odd girl out. Jamie's solution? Adding a fourth friend, to make everything even. And that means...a Friendship Audition. Let the games begin.