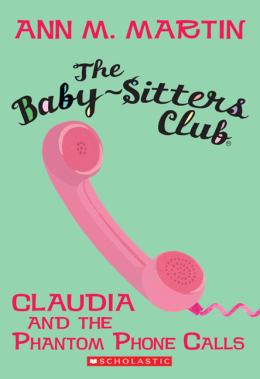 Baby-Sitters Club #2 Claudia and the Phantom Phone Calls
Scholastic Inc | ISBN 9780545174763 Paperback
176 Pages | 5.25" x 7.6" | Ages 8 to 12

Claudia Kishi, BSC Vice President, and the other club members have started getting strange calls on the job. Is it the Phantom Caller, a jewel thief who's been breaking into houses in the area? One thing is certain--the girls have to take action to protect their kids!