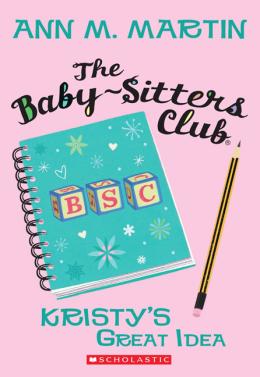 Baby-Sitters Club #1: Kristy's Great Idea
Scholastic Inc | ISBN 9780545174756 Paperback
176 Pages | 5.26" x 7.57" | Ages 8 to 12

Kristy and her friends all love taking care of kids, so starting a club is clearly a fantastic idea! They'll have fun and make money--but no one counted on prank calls, wild toddlers, and out-of-control pets. The BSC is proving to be hard work, but as long as they stick together, Kristy is sure they can make it great!