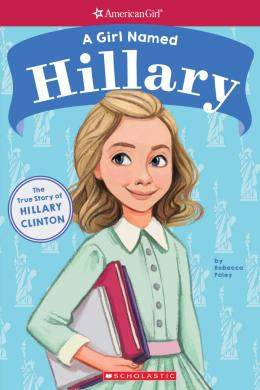 American Girl: A Girl Named Hillary
Scholastic Inc | ISBN 9781338193022 Paperback
48 Pages | 5.98" x 8.98" | Ages 7 to 10

Scholastic Inc | ISBN 9781338225303 Ebook
48 Pages | Ages 7 to 10

The A Girl Named series tells the stories of how ordinary American girls grew up to be extraordinary American women. It took a lot of determination, courage, and confidence to become the first woman to be nominated for president by a major political party. A Girl Named Hillary tells of the defining moments that made up her childhood and adolescence with full-color illustrations throughout. In addition to stories and facts about Hillary's upbringing and accomplishments, the book includes a timeline and a glossary, plus a profile of a noteworthy and contemporary American girl following in Hillary's footsteps to break the glass ceiling and show girls everywhere that they can accomplish anything they set their minds to!