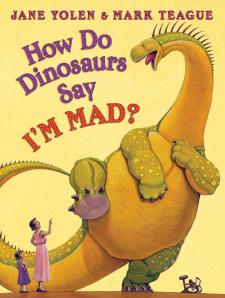 How Do Dinosaurs Say I'm Mad?
Scholastic Inc. | ISBN 9780545143158 | Hardcover | 40 Pages | Ages 3-5 | 9" x 12"
R-O-A-R! What happens when little dinosaurs get mad? And how do they calm down?
Brimming with humour, this sparkling new book handles a timeless children's topic with wit and wisdom. Romp and stomp! Roar and slam! Almost everyone gets angry. But how can young dinosaurs also learn to calm down, take a time out, and behave?
The award-winning team of Yolen and Teague have created a fun, engaging book sure to help children handle anger and frustration. Readers will laugh at the antics of an Afrovenator's tantrum and a storming Pachyrhinosaurus. Anger can be difficult to talk about with your child, but even when little dinosaurs are furious, it's important to help them handle their feelings and remind them they are always loved. With the same warmth, charm, and humour in all the bestselling How Do Dinosaurs books, here is the perfect way to say, "I'm sorry — and I love you."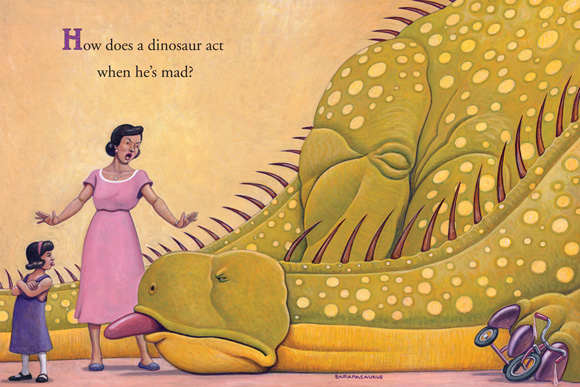 From How Do Dinosaurs Say I'm Mad! © 2013 by Jane Yolen, illustrated by Mark Teague. All rights reserved.