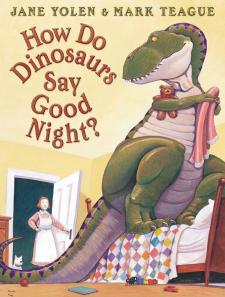 How Do Dinosaurs Say Good Night?
Scholastic Inc. | ISBN 9780590316811 | Hardcover | 40 Pages | Ages 2 & up
Filled with wonderful detail and humor, children and their parents will love the expressions and antics of the eleven different dinosaur children depicted here, and each species is spelled out somewhere in the dinosaur's bedroom. In the end, young dinosaurs behave a lot like people do: They give a big kiss, turn out the light, tuck in their tails, and whisper "good night."
Perfect for sharing and reading aloud, this is one nighttime book your own little dinosaur will want to read again and again.
A New York Times Bestseller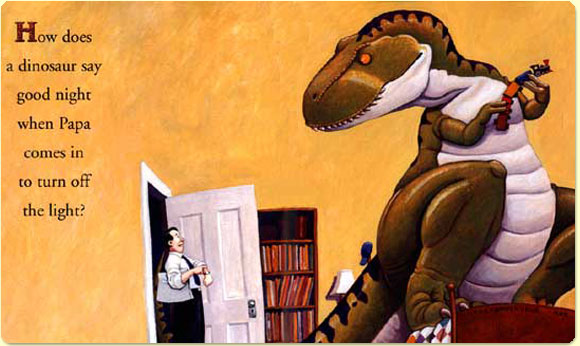 From How Do Dinosaurs Say Good Night? Text copyright © 2000 by Jane Yolen. Illustrations copyright © by 2000 Mark Teague. All rights reserved.