Scholastic Canada The Shake Look Touch book recalled due to choking hazard
Last updated: 2022-07-07
Summary
Product: Scholastic Canada Ltd. The Shake Look Touch book
Issue: Consumer products – Choking hazard
What to do: Immediately stop using the recalled Book, and call 1-800-268-3848 for instructions on participating in the recall.
Images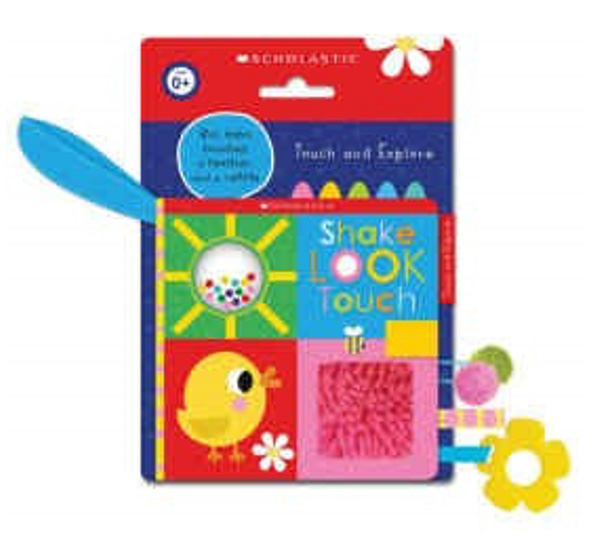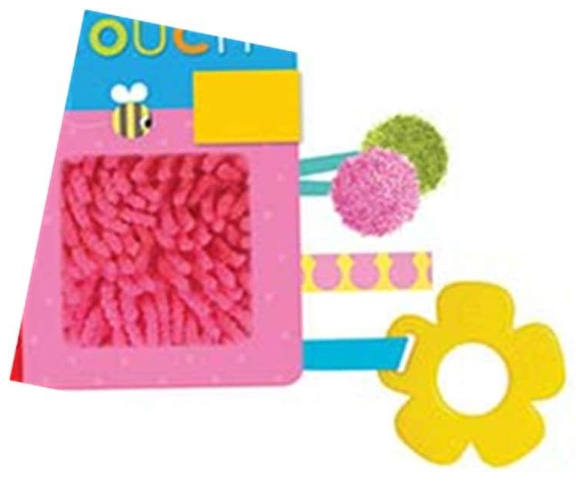 Affected Products
This recall involves Scholastic Canada Ltd. The Shake Look Touch ("the Book"), ISBN # 9781338645644. The Shake Look Touch book ("the Book") is a small plush book, with touch and feel components. The Book measures 5.9 x 1.7 x 8.4 inches. The Books that will be included within this recall include two pom poms (one green and one pink) attached to the Book with strings. Scholastic currently sells a version of the book that does not include pom poms and is not being recalled.
Issue
The pom poms attached to the Book with strings could become detached from the book, releasing small parts and posing a choking hazard.
As of July 7, 2022 the company has received no reports of incidents or injuries in Canada. In the Unites States, the company has received 2 report of pom pom detachment and no report of choking or injuries.
What you should do
Consumers should immediately stop using the book and contact 1-800-268-3848 to begin the return process. Consumers will be provided a shipping label and asked to return the books to Scholastic Canada Ltd. Upon receipt of the returned Book, consumers will be issued a refund.
For more information, consumers can contact Scholastic Canada Ltd. by telephone (at 1-800-268-3848) or visit the company website https://www.scholastic.ca/productsafetyrecall/shakelooktouch/
Joint recall with Health Canada, the United States Consumer Product Safety Commission (https://www.cpsc.gov/recalls/2022/scholastic-recalls-shake-look-touch-books-due-to-choking-hazard) (US CPSC) and Scholastic Canada Ltd.
Please note that the Canada Consumer Product Safety Act prohibits recalled products from being redistributed, sold or even given away in Canada.
Health Canada would like to remind Canadians to report any health or safety incidents related to the use of this product or any other consumer product or cosmetic by filling out the Consumer Product Incident Report Form.
This recall is also posted on the OECD Global Portal on Product Recalls website. You can visit this site for more information on other international consumer product recalls.
Additional Information
Background
Number Sold
The company reported that 1,496 units of the affected product were sold in Canada and approximately 185,000 were sold in the United States.
Time Period Sold
The affected products were sold from February 2020 to April 2022.
Place of Origin
Manufactured in China.
Details
Original published date: 2022-07-07
Alert / Recall Type: Consumer product recall
Category: Consumer product - Toys and games
Companies
Importer
Scholastic Canada Ltd.
Markham, ON
Manufacturer
HongKong The Great International Group Co., Ltd.
Shenzhen, China
Published by: Health Canada
Audience: General public
Identification number: RA-64230
Date modified: 2022-07-07