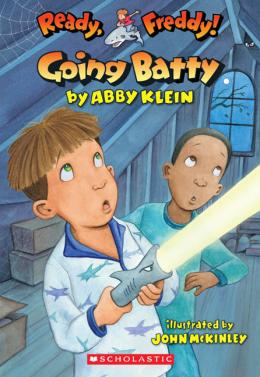 Ready, Freddy #21: Going Batty
Scholastic Inc | ISBN 9780545130479 Paperback
96 Pages | 5.27" x 7.58" | Ages 4 to 8

Freddy's class is ready for Halloween, and learning all about bats and other spooky critters. Unfortunately Freddy is already spooked--he's sure there's a monster in his attic at home. He can hear it moving around at night! Can Freddy and his best friend Robbie hunt down the monster?