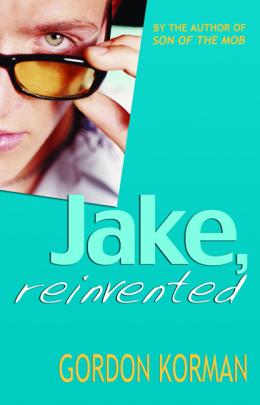 Awards
Short-listed, Stellar Award (BC Young Readers' Choice), 2004
Commended, Canadian Children's Book Centre, Our Choice, 2004
Jake, Reinvented
Scholastic Canada Ltd | ISBN 9781443124676 Ebook
224 Pages | Ages 9 to 12
Gordon Korman's contemporary take on The Great Gatsby, set in a suburban high school.
There is a new student at F. Scott Fitzgerald High, Jake Garrett — and he has become the biggest "happening" in town. Jake is popular beyond belief, has the respect of his school, and is on the football team. All the guys want to be like him, and all the girls want to date him. But Jake is obsessed with Didi, the gorgeous and totally unavailable girlfriend of quarterback Todd Buckley.
Through Jake's friend, Rick, readers get to know Jake, first admiring him, then liking him — but eventually fearing for him as they learn Jake's secret.