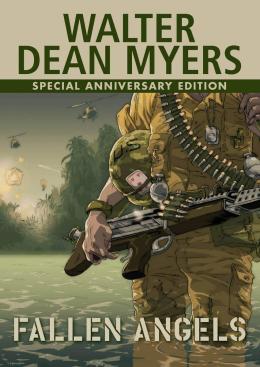 Fallen Angels
Scholastic Inc | ISBN 9780545055765 Paperback
336 Pages | 5.04" x 6.95" | Ages 12 & Up

After graduating from high school, Richie Perry signs up for the army and gets shipped off to Vietnam. In a battlefield jungle where every move can mean the difference between death and survival, Richie meets Peewee, Lobel, Johnson, and Brunner. They all came there for different reasons, but now they share a single dream-getting out alive. Fallen Angels, still just as timely and stirring as it was two decades ago, is now available in a special 20th anniversary edition.